Attention: Bikers!
Published: July 22, 2020 12:00 AM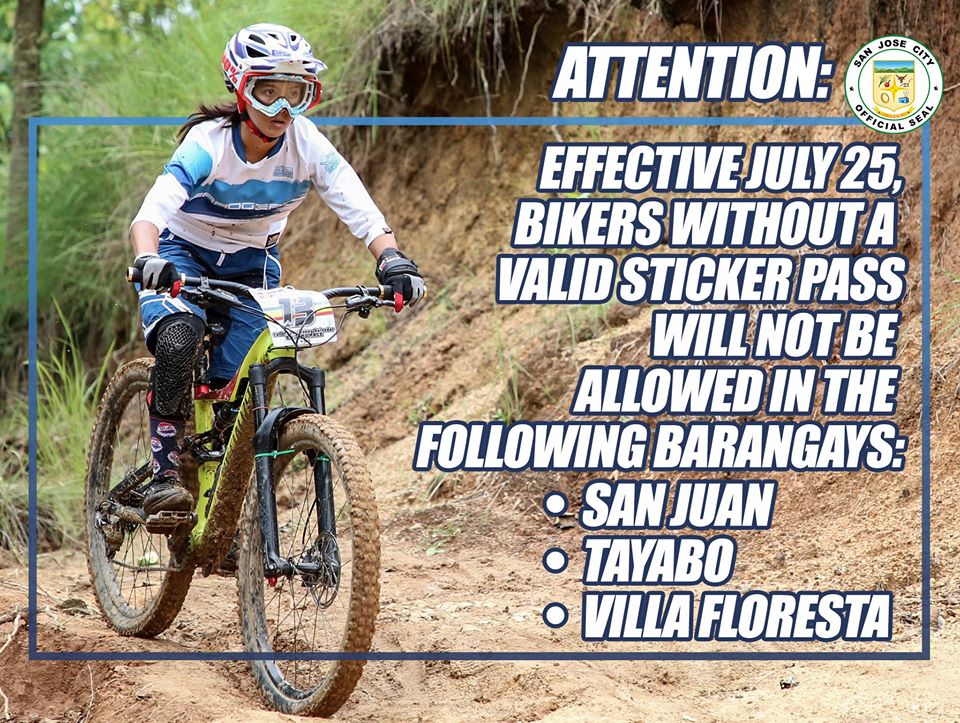 ATTENTION: BIKERS!
- Effective July 25, bikers without a valid sticker pass issued by the LGU will not be allowed in the following barangays:
+ San Juan
+ Tayabo
+ Villa Floresta
- This is following the call of the concerned barangays to protect their community from the threat of COVID-19.
- The pass can be obtained from Sports Development Office (located at PAG-ASA Complex) from July 22 (1 PM onwards) to July 24 (end of business day). Please look for Mr. Randy Macadangdang, Sports Development Officer.
- To get a pass, bring your bike and a valid ID.
- Those who are above 60 and below 21 will not be given a pass, following the IATF rules on APOR (authorized persons outside of residence).
- Only San Jose City residents will be issued the necessary sticker pass.
BIKING SITE RULES:
- Biking without helmet is not allowed.
- Physical distancing must be observed.