Ten Outstanding Women of the City
Published: January 31, 2022 11:46 AM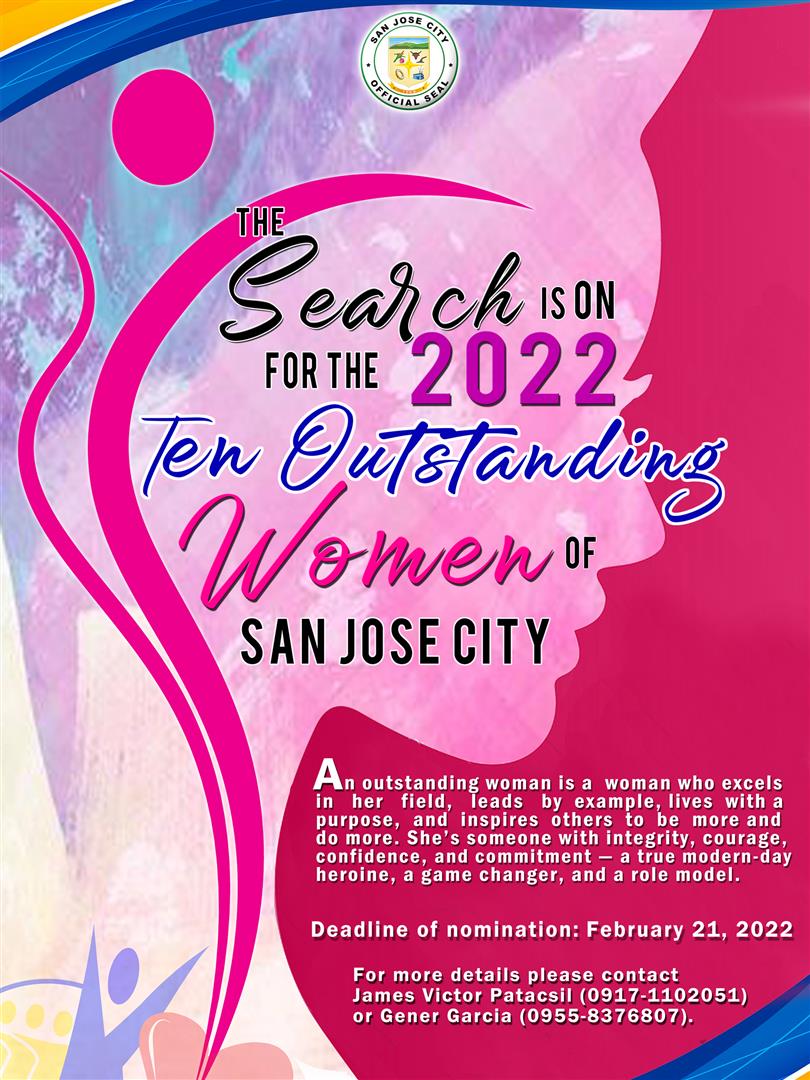 The Search is on for this year's TEN OUTSTANDING WOMEN of SAN JOSE CITY!
"An outstanding woman is a woman who excels in her field, leads by example, lives with a purpose, and inspires others to be more and do more. She's someone with integrity, courage, confidence, and commitment – a true modern-day heroine, a game changer, and a role model."
Nomination forms are available at OCM Special Projects Office and City Human Resource Management Office.
Accomplished nomination forms along with supporting documents should be submitted to the Office of the City Mayor on or before February 21.
For more details, please contact James Victor F. Patacsil (0917-1102051) or Gener Garcia (0955-8376807).